We are excited to announce that SummerCollab has won the National Summer Learning Association's (NSLA) Founders Award! This award recognizes drop-in program models, like SummerCollab's, that work with existing infrastructure (i.e. community agencies) to reverse summer learning loss for the most underserved communities. SummerCollab was selected as a winner out of eight finalists and 500 applicants this year. Previous winners include Dallas City of Learning (DCoL) and Rahm's Readers Summer Learning Challenge (Chicago Public Library).
SummerCollab is a Wilmington based nonprofit that works with existing community based agencies and provides them with the resources and talent they need to execute project-based and experiential curricula with their campers. SummerCollab hires teachers and top high school students to work in community based agencies in roles that optimize their expertise and provide them with leadership growth in the summertime. This year, SummerCollab is serving nearly 2000 students across the state of Delaware.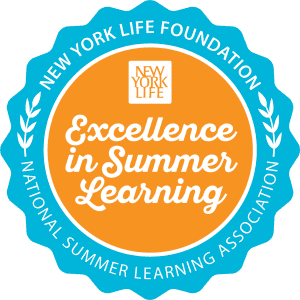 NSLA is an organization that focuses on closing the achievement gap and providing all youth with learning opportunities. The Baltimore based non-profit carries out research on the effects of summer learning loss and identifies summer programs that aim to reverse that trend for low-income students. NSLA and SummerCollab's missions are in alignment with one another, as they both seek to achieve education equity across the board.
To read more about the results SummerCollab achieves click here.