SummerCollab helps community centers and partners execute…
Out-of-school time programs serving low-income youth face similar capacity challenges around planning, staffing, training, and curriculum development. We work with these programs to solve planning, training and capacity challenges so they can execute high-quality learning experiences for low-income youth.
Institutions that provide engaging summer opportunities can inspire kids to find their footing on a path to personal success. We empower communities with a powerful tool to eliminate the academic achievement gap.
We help community centers, school districts and out-of-school time providers…
Millions of low-income youth across the country participate in out-of-school time programs. Directors of youth programs often lack the time, support, and resources to plan effective out-of-school time learning experiences. Many are trying to do more with less, or aren't equipped with staff to write educational curriculum. We help these directors solidify their goals and select courses relevant and engaging to kids. We provide a framework to create a high-quality, effective out-of-school time program, empowering providers to do more with more.

I love being a Youth Director, but sometimes I feel like I don't have enough resources or support. SummerCollab helped me set aside time to plan ahead for the summer and made it so easy that I didn't fall behind on running out school-year programs.
Targeted Student Support
Research demonstrates if our campers receive personalized literacy support over a six to ten week period, they can return to school having benefitted from 5-12 months of literacy growth. SummerCollab provides the framework for launching literacy support in a variety of program settings. This capacity support provides the training on the framework, implementation plan, curriculum, and program assessment. This service allows out-of-school time partners to implement responsive literacy interventions within existing programs.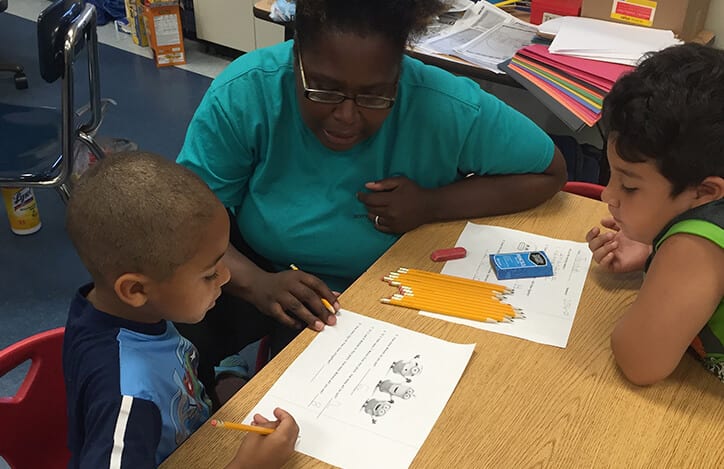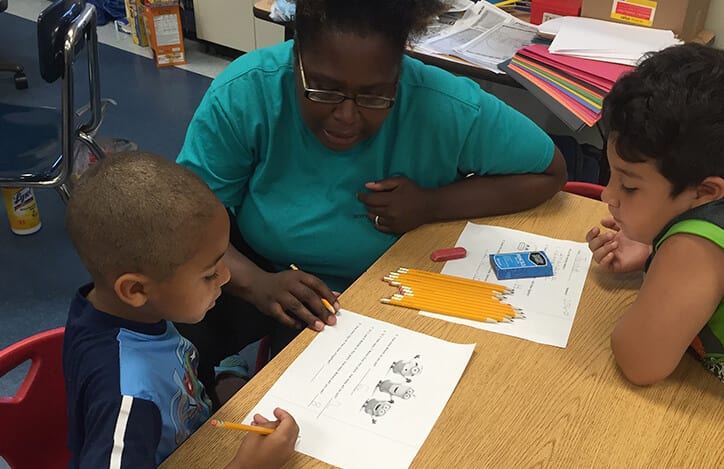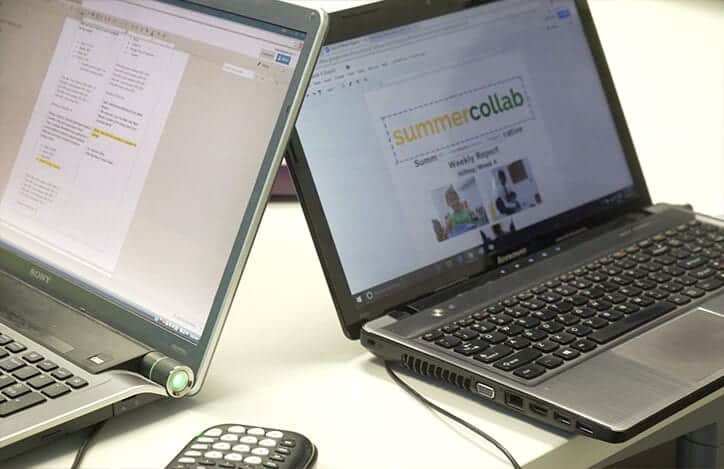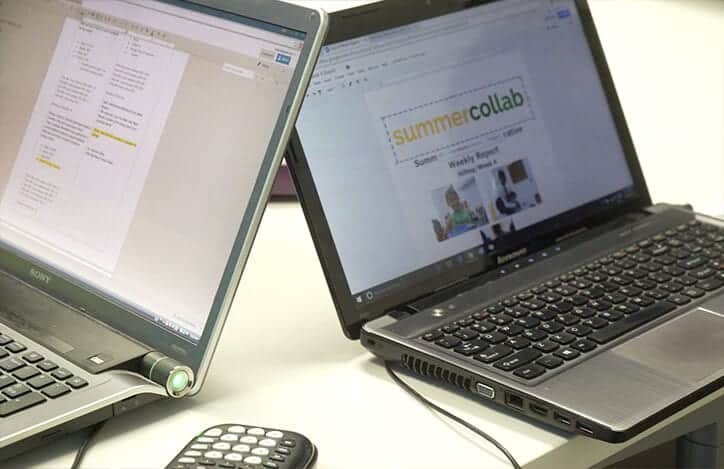 Data & Program Evaluation
SummerCollab believes in the power of continual improvement for staff and the overall program. By collecting data and engaging in systematic evaluation, programs gain insight into program strengths and areas for growth. SummerCollab guides partners through a comprehensive process for data collection and evaluation.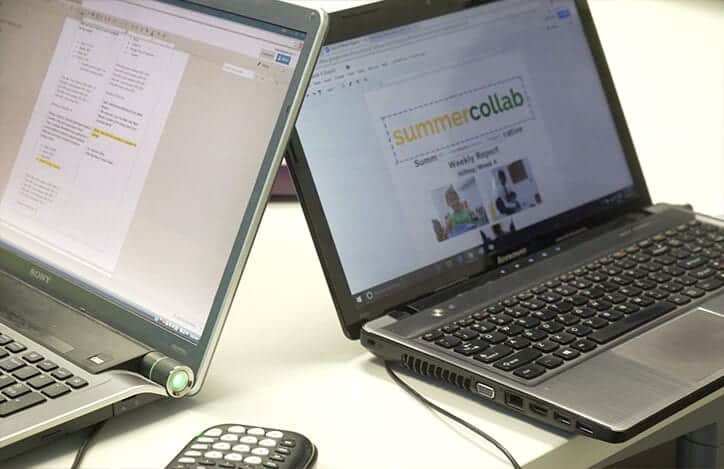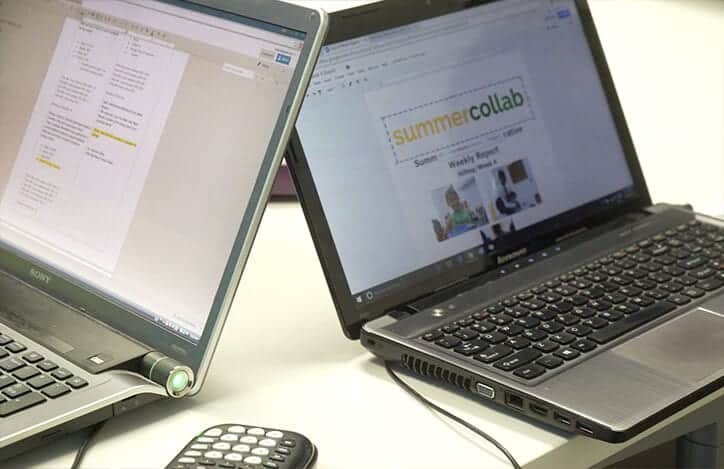 Supply Management
The best out-of-school time programs can operate seamlessly to provide high quality learning experiences everyday. Supply management systems support this work by ensuring staff and students have all of the supplies and tools they need at any given moment. SummerCollab works with partners to assess and refine supply systems, utilize technology for supply management, and align supply needs with program curriculum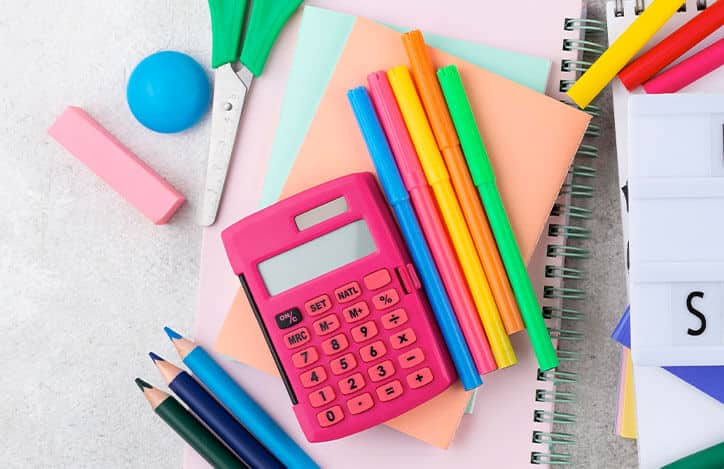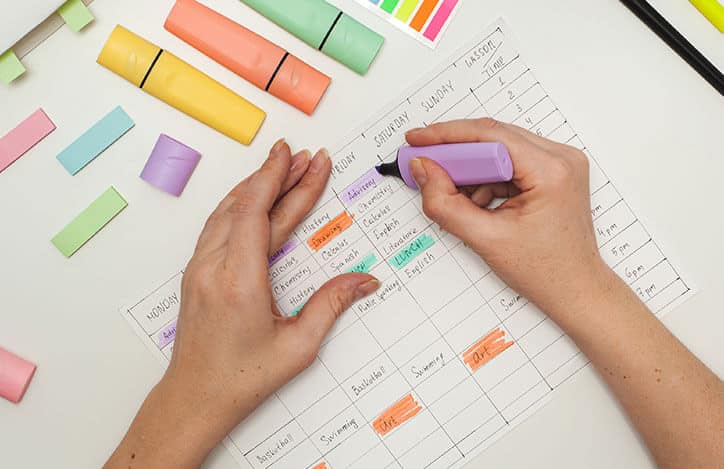 Program Schedules
The strongest out-of-school time programs are supported by clear and well-planned daily schedules. We work with providers to create program schedules that provide clear structure that allows the program to operate smoothly no matter it's size. Program leaders spend time planning internal and external communication around schedules and the impact of scheduling decisions. SummerCollab also provides scheduling support and tools for programs that want to implement student choice activity periods.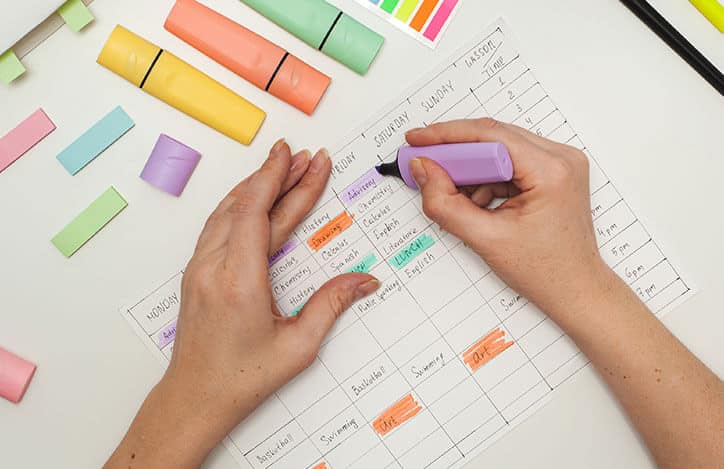 Program Climate & Culture
Research shows that programs with welcoming and joyful atmospheres foster intrinsic motivation in campers and staff. The SummerCollab team works with out-of-school time providers to assess program culture.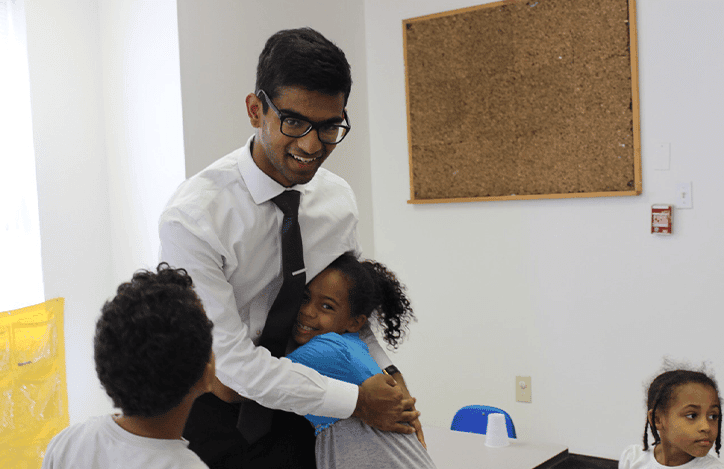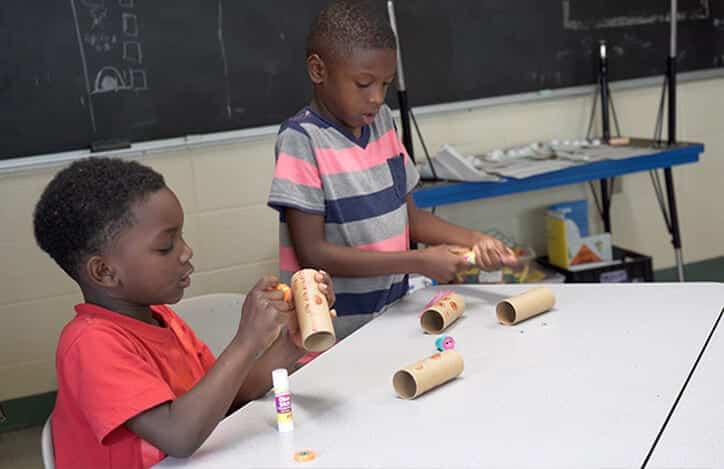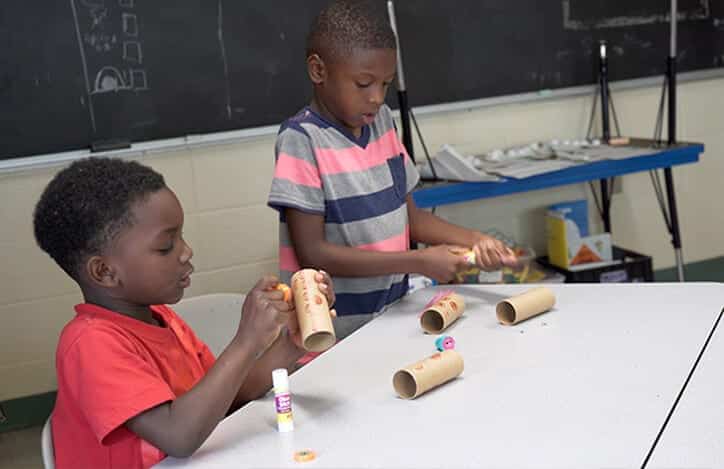 Summer Learning Curriculum
SummerCollab Curriculum offers comprehensive program offerings that guide camp leaders through hands-on camp activities with hidden learning experiences. Camp Leaders select courses from our curriculum library to build a learning program equipped to reverse summer learning loss and inspire critical thinking. Weekly grand challenges invest students in rigorous problems, giving them multiple opportunities a day to practice and improve problem-solving capacity across a variety of contexts. This 21st Century Curriculum empowers campers to return to school in the fall with increased literacy and critical thinking skills.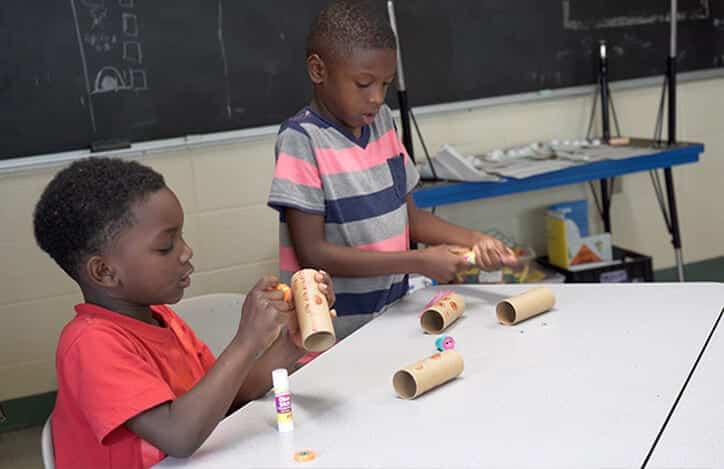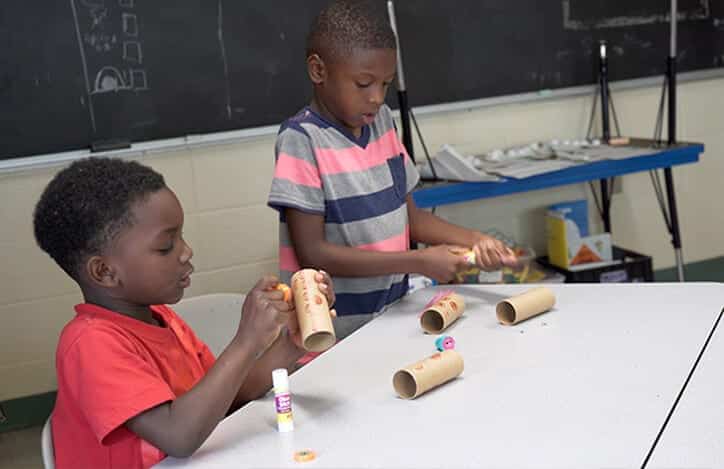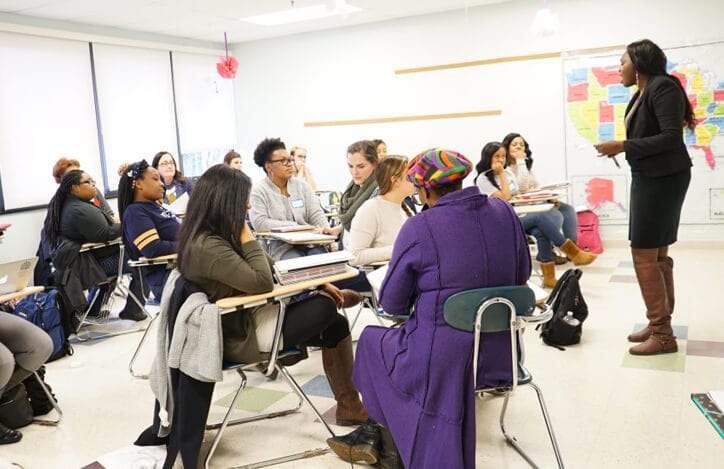 Capacity Building
Our planning expertise and educational experience grow the quality of out-of-school time programs by assessing key operational challenges and guiding program leaders as they design their own solutions. Capacity solutions can improve program quality, financials, staff retention, student engagement and program outcomes.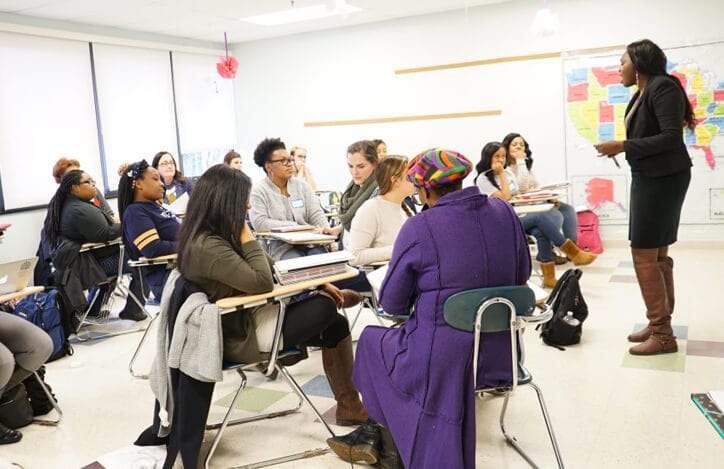 Staff Recruitment
SummerCollab works agencies to align on their most critical needs and to create recruitment plans designed to address them. Partnerships with colleges and universities connect new talent to youth development programs. Through these partnerships, students from nearby schools of education or social services are invited to apply for the agency's positions by submitting a resume, attending a hiring fair and meeting with our partners. Agencies interview select candidates and hire candidates at their discretion. Other candidates are trained through existing SummerCollab programs where they gain hands-on experience before working for partnering agencies.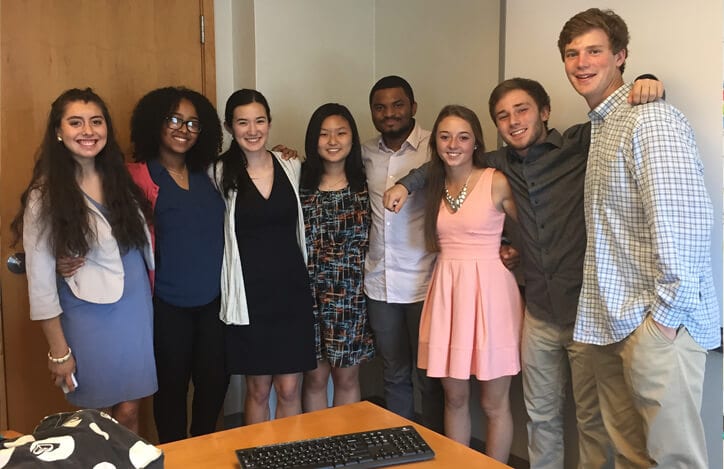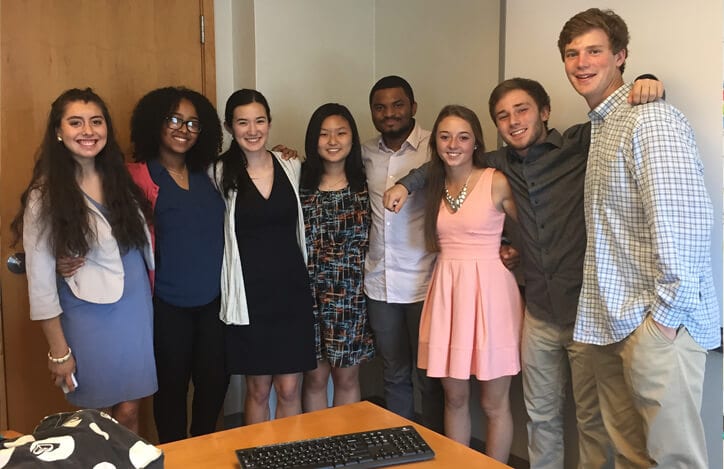 We provide comprehensive training for both program leaders and front-line staff.
We bring program leaders together with experts one-on-one and in small groups to truly grow the individual. We believe youth are best challenged to learn and grow by those that challenge themselves to do the same.
Leadership Development
SummerCollab offers consulting options that include a 360° Review Process. After completing the process, program leaders can self-select into one of several Learning Labs offered through SummerCollab. Learning Labs are run by experts on topics related to operational excellence, such as behavior management, culture building, and staff accountability. Learning Labs run for six months, offering program leaders the opportunity to engage with an executive coach 1:1 as well as a small group cohort working on shared operational challenges.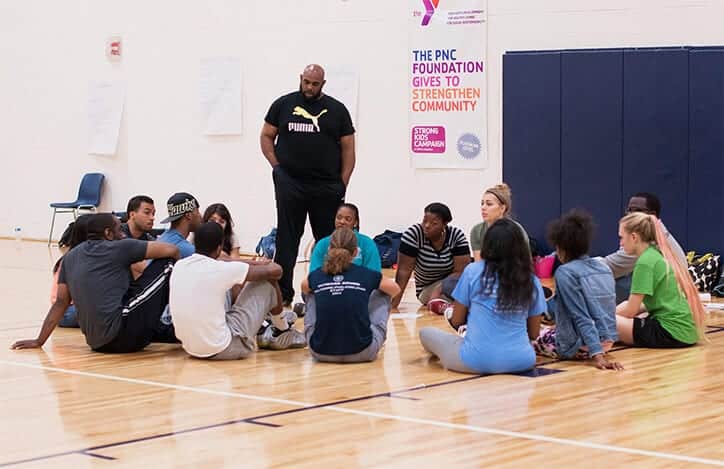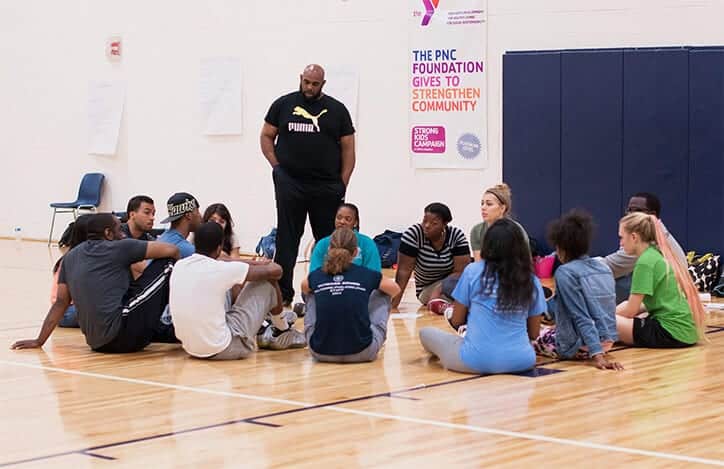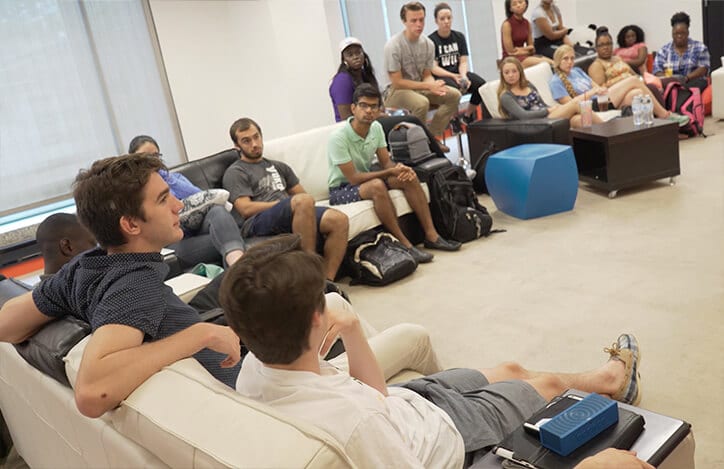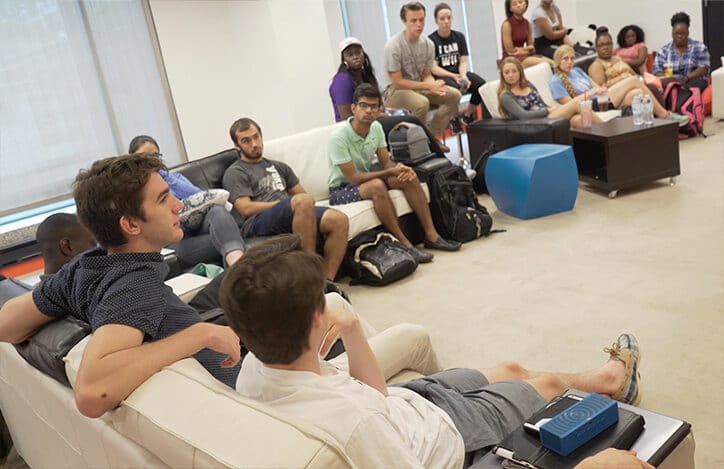 Professional Development of Front-Line Staff
By partnering with elite professional development vendors, SummerCollab offers comprehensive training opportunities for front-line out-of-school time staff. Our vendors offer a variety of staff development packages that meet the diverse priorities of our partners. SummerCollab works with each partner to design and run a development program that meets their needs. SummerCollab offers additional options to meet local training requirements related to out-of-of school time programs and can manage the tracking and completion of qualifications.