SummerCollab helps community centers execute high-quality learning experiences.
Summer programs serving low-income youth face similar challenges around planning, staffing, training and curriculum development. We work with summer camps to solve planning, training and capacity challenges so they can execute high-quality learning experiences for low-income youth. Institutions that provide engaging summer opportunities can inspire kids to find their footing on a path to personal success; they can empower communities with a powerful tool to eliminate the academic achievement gap.
We help community centers do more with more.
Community centers serve millions of low-income youth across the country out of school time. Directors of youth programming often lack the time, support and resources to plan effective summer learning programs. Many are trying to do more with less, or aren't equipped with staff to write educational curriculum. We help these directors solidify their goals and select courses relevant and engaging to kids. We provide a framework to create a high quality, effective summer program, empowering Camp Directors to do more with more.

I love being a Youth Director, but sometimes I feel like I don't have enough resources or support. SummerCollab helped me set aside time to plan ahead for the summer and made it so easy that I didn't fall behind on running out school-year programs.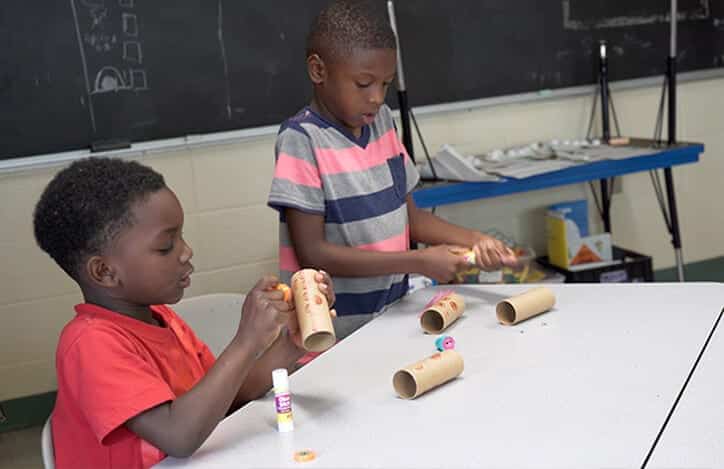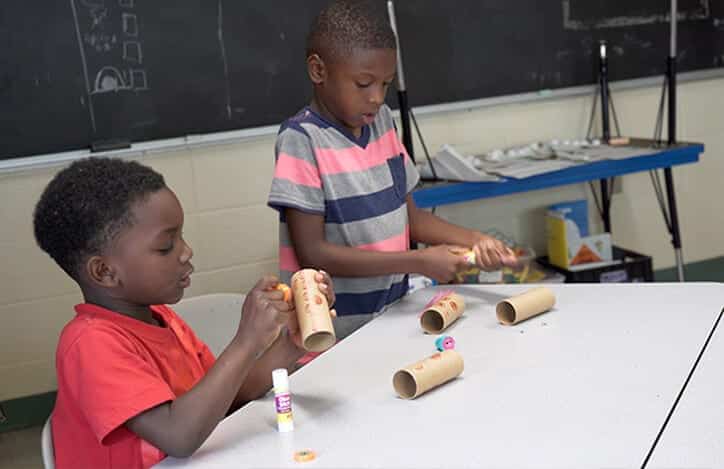 Summer Learning Courses
Camp Leaders select courses from our curriculum library to build a learning program equipped to reverse summer learning loss and inspire critical thinking. Curriculum topics are engaging and hands on for students. Grand Challenges invest students in rigorous problems, giving them multiple opportunities a day to practice and improve problem-solving capacity across a variety of contexts. This 21st Century Curriculum empowers campers to return to school in the fall with increased literacy and critical thinking skills.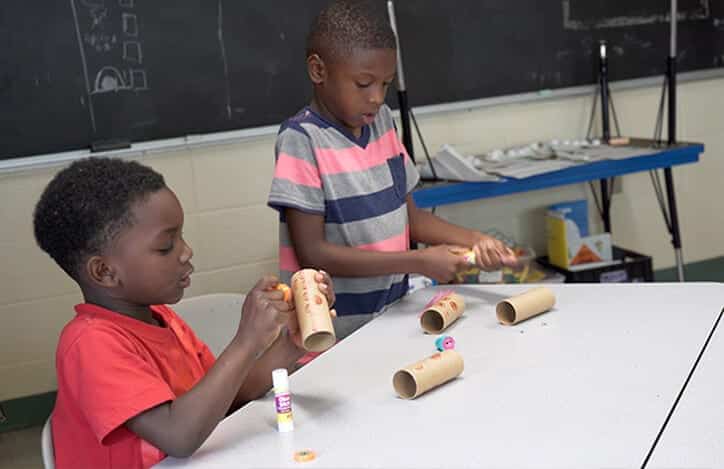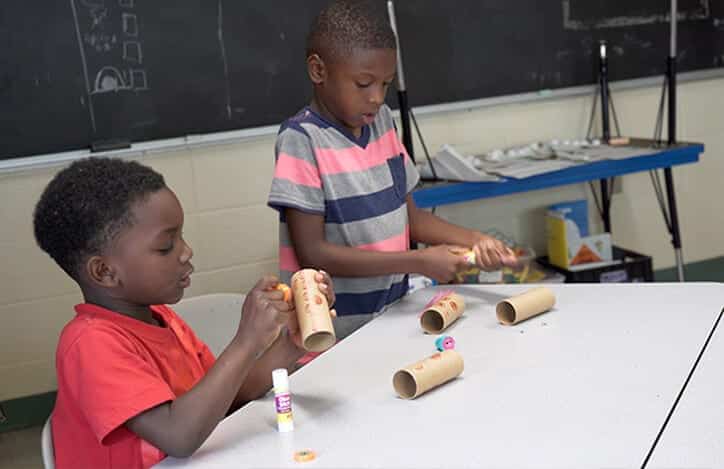 Targeted Student Support
Research demonstrates if our campers receive personalized literacy support over a six to ten week period, they can return to school having benefitted from 5-12 months of literacy growth. Camps gain staffing and technology to launch a personalized literacy program for a minimum of 40% of campers. Each site will be equipped with members of the SummerCollab Reading Corps, an Americorps-approved program to implement responsive literacy interventions during the summer. Reading Corps Members will work exclusively to execute reading interventions at their camp sites. At the beginning of the summer, campers will take diagnostic exams to evaluate their unique proficiencies. Using Let's Go Learn, a digital reading platform, along with small-group interventions, campers will receive support that is tailored to their distinct needs.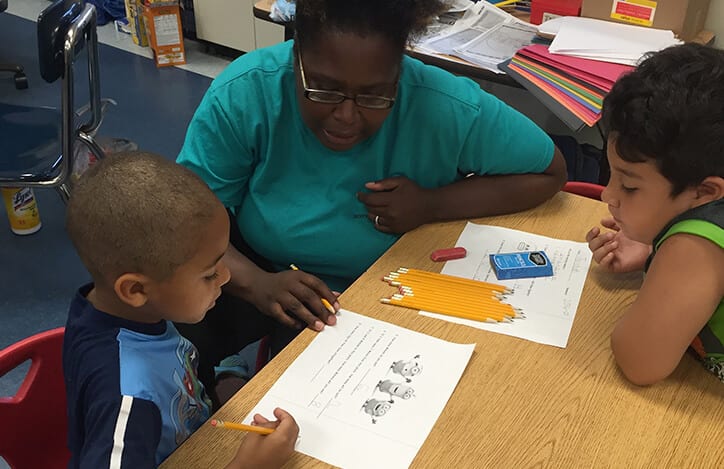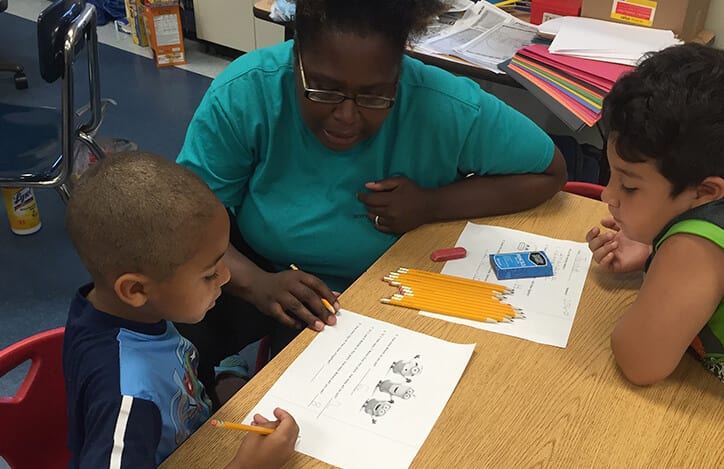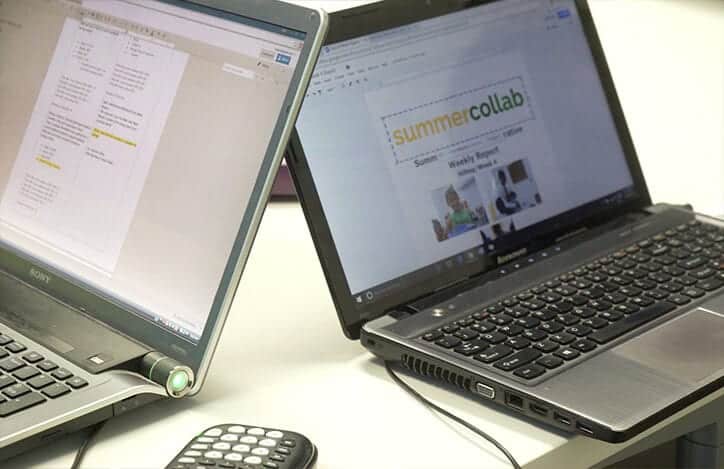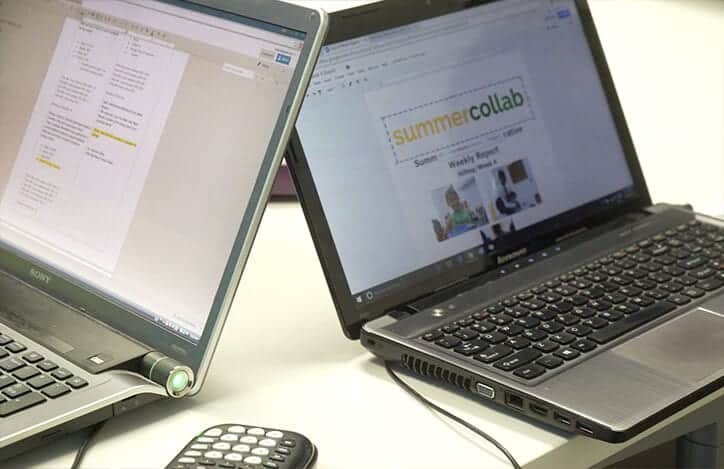 Data & Program Evaluation
SummerCollab has partnered with Let's Go Learn to generate immediate and accurate pre- and post-literacy results. Working on site at their placement agency, Reading Corps Members will generate learning insights that help continuously improve the quality of summer learning at that site. At the end of summer, each Member and Applicant Camp will receive a summary of all camper data, packaged for external use for funders or board members. Top camps will be nominated for public recognition at our award ceremony.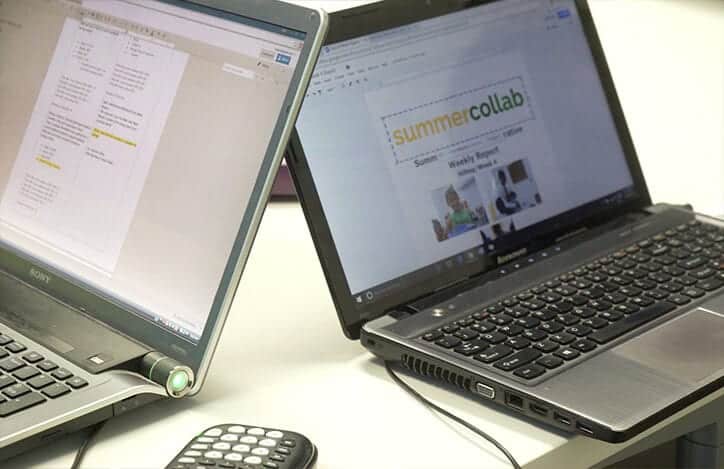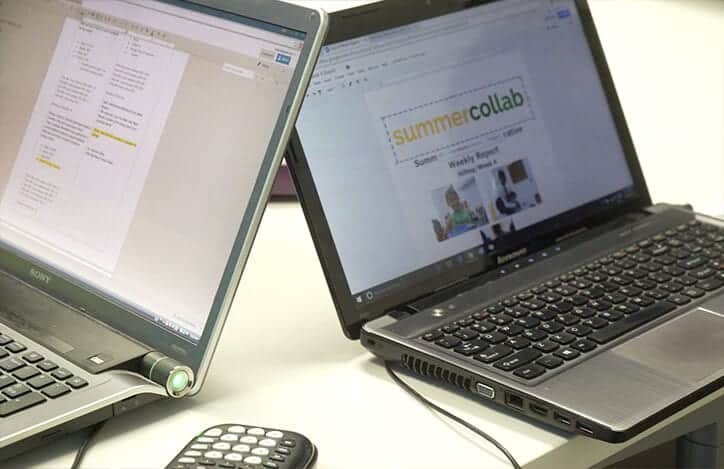 We help Member Camps find top talent and grow program capacity.
We add operational bandwidth to existing programs by empowering our partners to select top talent to join their Leadership Team. Each new member of the team – recruited, onboarded, trained and funded by SummerCollab – will play a precise role specifically designed to make the biggest impact in areas of greatest operational need.
Capacity Building
Our planning expertise and educational experience grow the quality of the camp while we help find, vet and hire staff to grow camp capacity to run high quality learning programming. Top teachers, called "Program Deans," provide planning and logistical support to leadership twenty hours a month starting in the spring. Operations Specialists design and execute a supply management system, and help run data analysis and reading interventions.  These teams are onboarded in the Spring to your team, and work full time for six weeks each summer.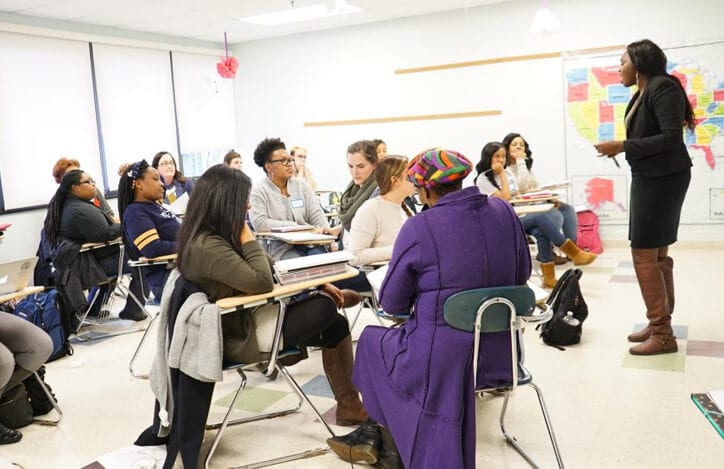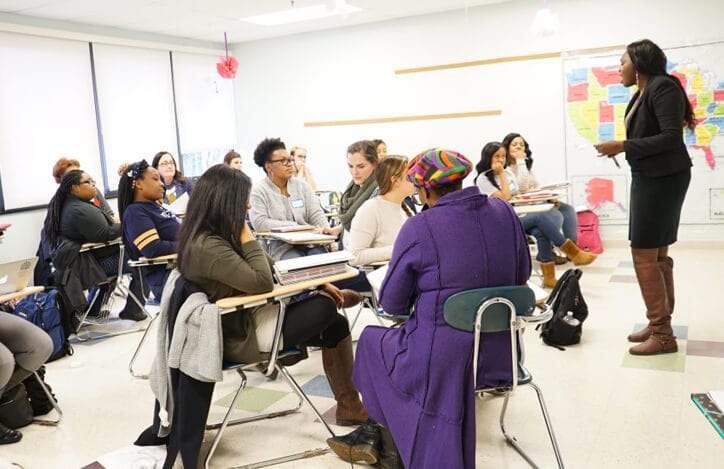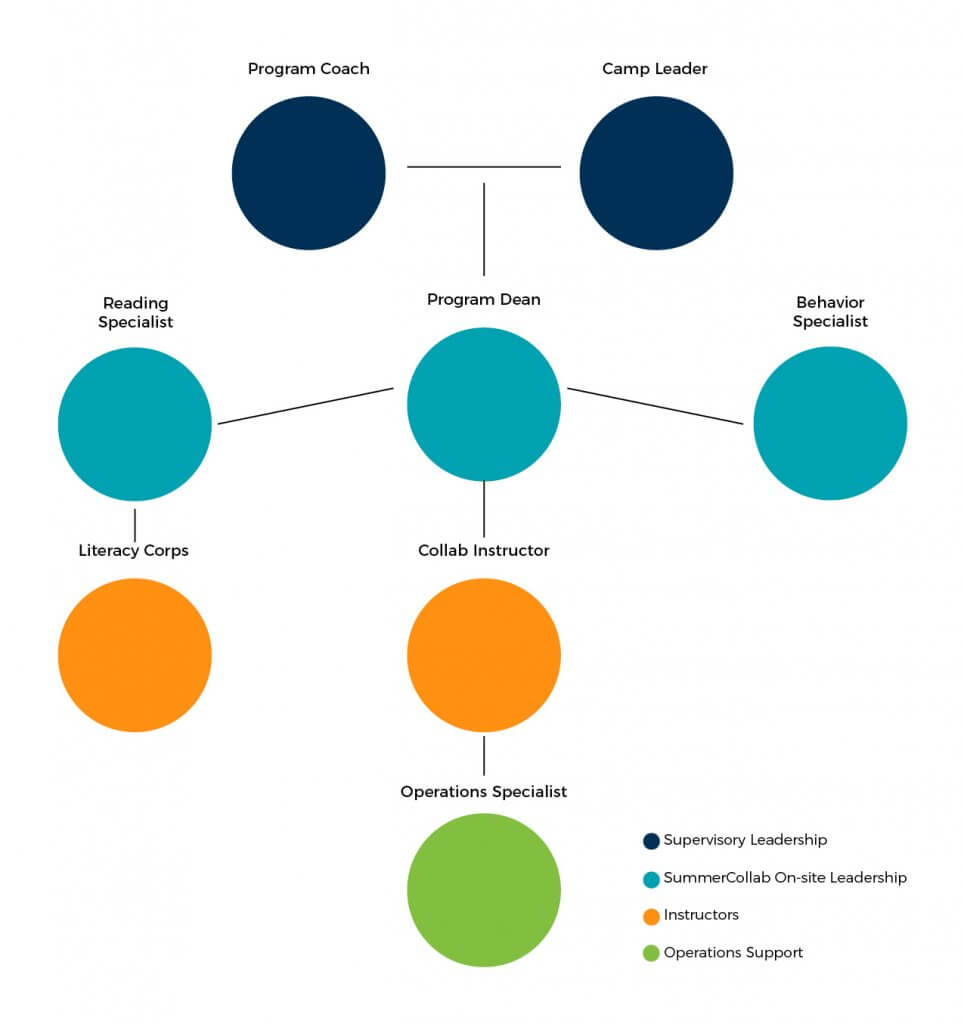 Camp Leader: The Camp Leader represents the community agency throughout the pre-season planning stages and summer months.  They work closely with their Program Coach to develop their site's vision, mission and goals for the summer. 
---
Program Coach: The Program Coach serves as the ambassador between SummerCollab and the partner site, supporting the Camp Leader to develop high quality summer programming.  Click here to learn more!
---
Program Dean: The Program Dean manages and oversees all  SummerCollab operations at a specific partner site throughout the summer.  Working closely with the Camp Leader, the Program Dean ensures that behavior systems, SummerCollab critical thinking curriculum and  literacy intervention are properly planned for and executed with fidelity. Click here to learn more!
---
Behavior Specialist: The Behavior Specialist supports and assists with the overall behavior management system at a partner site.  Working closely with the Camp Leader and Program Dean, the Behavior Specialist proactively addresses behavior concerns, manages interruptive behaviors and troubleshoots behavioral causes. Click here to learn more!
---
Reading Specialist: The Reading Specialist is responsible for the management of SummerCollab's reading intervention program onsite. SummerCollab's AmeriCorps service program – the Summer Literacy Corps – carries out the reading intervention program during the summer.  The Reading Specialist's focus is to supervise the Literacy Corps, providing them with coaching and feedback that help build practices related to literacy instruction. Click here to learn more!
---
Literacy Corps: In 2018, SummerCollab launched a new AmeriCorps program – the Summer Literacy Corps. Through this service program, AmeriCorp members deliver targeted reading intervention to approximately 40% of youth at our partner sites from grades K-5. 
---
Collab Instructor: The Collab Instructor is the facilitator of SummerCollab's critical thinking curriculum.  Our curriculum framework aims to stimulate critical thinking skills by way of productive struggle, teaching campers how to problem solve through hands-on, project-based learning. Click here to learn more!
---
Operations Specialist: The Operations Specialist is an essential member of the site team, whose main responsibility surrounds supply management of SummerCollab's critical thinking curriculum.  Click here to learn more!
Staff Recruitment
SummerCollab works with colleges and universities to bring new talent to the front lines of our Member Camps. Students from nearby schools of education or social services are invited to apply for the position of Collab Instructors by submitting a resume, attending a hiring fair and meeting with our partners. Camp Directors will interview select candidates and are encouraged to follow up with and hire candidates at their discretion. Collab Instructors are trained and coached over the summer by our Program Deans.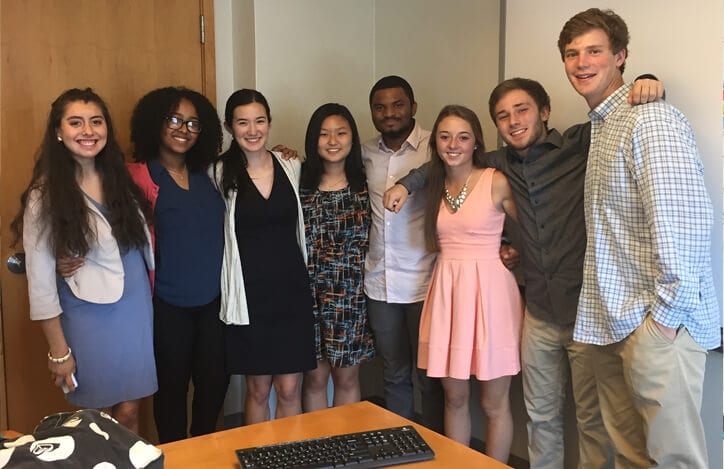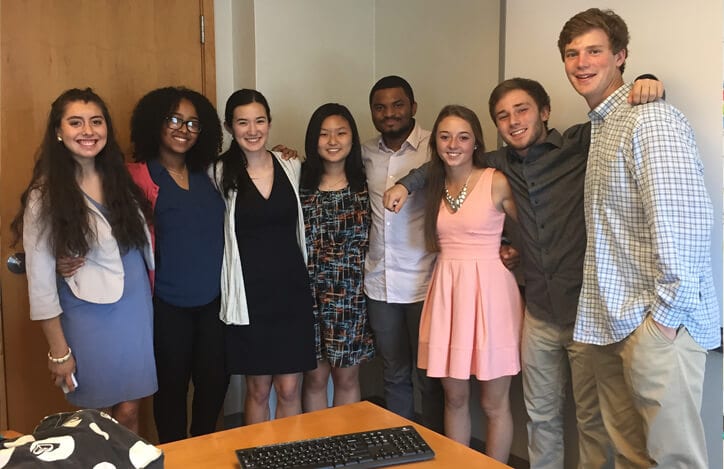 We provide comprehensive training for both camp leaders and front-line staff.
We bring camp leaders together with experts one-on-one and in small groups to truly grow the individual. We believe campers are best challenged to learn and grow by those that challenge themselves to do the same.
Leadership Development
After participating in a 360° Review Process each summer, Camp Directors will self-select into one of several Learning Labs offered through SummerCollab. Learning Labs are run by experts on topics related to operational excellence, such as Behavior Management, Culture Building, and Staff Accountability. Learning Labs run for six months, offering Directors the opportunity to engage with an executive coach 1:1 as well as a small group cohort working on shared operational challenges.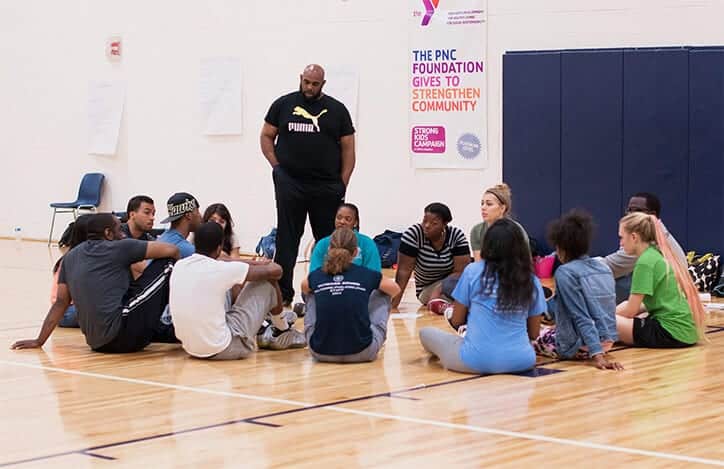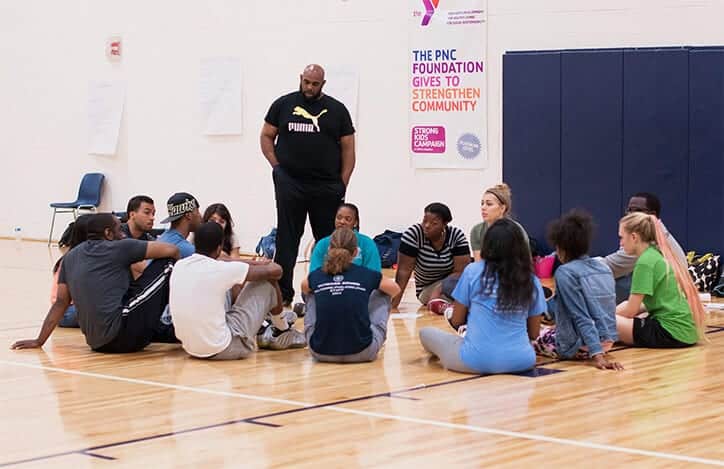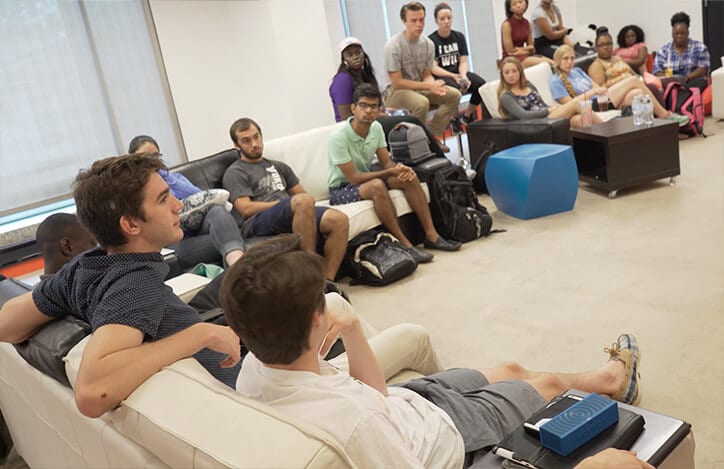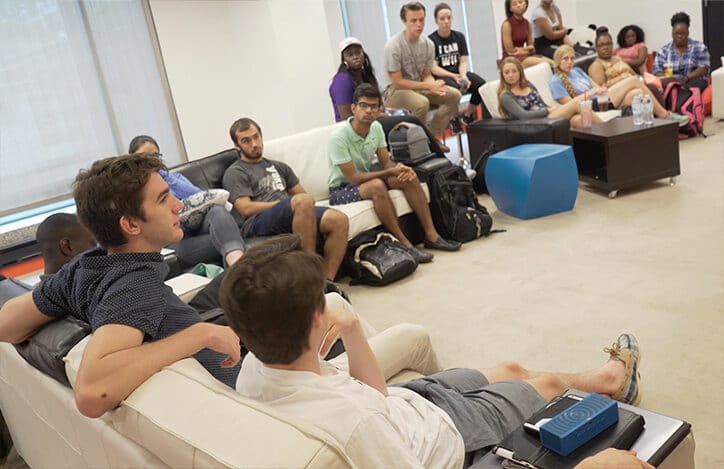 Professional Development of Front-Line Staff
By partnering with elite professional development vendors, SummerCollab offers comprehensive training opportunities for front-line summer staff. Our vendors offer a variety of staff development packages that meet the diverse priorities of Member Camps. Directors select one or more vendor and apply to SummerCollab for funding in February through our "Talent RFP" to run a development package to run in spring with counselors.