WILMINGTON, Del., April 19, 2016—This past weekend, 1,400 students from Padua Academy, Salesianum School, and Ursuline Academy ended their months long fundraising effort with the SALSTHON dance marathon. Students from all three schools raised over $130,000 for the Summer Learning Collaborative (SummerCollab), a Wilmington non-profit that works with community centers to end summer learning loss among low-income students. The event, hosted by Salesianum, began at 10:00 PM and ended at 6:00 AM.
SALSTHON, which stands for Students about Saving Lives, takes inspiration from other large charitable dance marathon's such as Pennsylvania State University's THON and University of Delaware's UDANCE. In its fourth year, organizers including the Salesianum Student Council, chose to give proceeds to SummerCollab after many students at the three schools worked with the organization over the past summer. One Ursuline senior, Emma Derr, is a current intern with the organization and expressed her excitement for the work SummerCollab is doing in Wilmington: "Last summer when I worked with SummerCollab, I had the pleasure to see kids grow in their belief about themselves and their ability to learn. That's what it's really all about." Dan Jackman, Associate Dean of Student Activities at Salesianum, added, "The Summer Learning Collaborative has the same grit and energy that our students do; we are both determined to work for the betterment for our community. That is exactly what we look for in an organization."
Funds raised will provide eight weeks of athletic and arts opportunities, which will be known as Tyler's Camp, named after the late Tyler Ritchie Brown, a Salesianum senior who passed away in March. Over 250 low-income Wilmington children will have the opportunity to choose a camp that will provide students with unique and diverse summer experiences. Facilities for Tyler's Camp will be provided by Salesianum and Ursuline. A large portion of the funds will be allocated to transportation costs, which SummerCollab staff highlighted as one the largest barriers facing low-income youth attending camps like these, which are often outside their neighborhoods. In addition to the schools, SummerCollab is partnering with Longwood Gardens, Hagley Museum, The Wilmington Children's Chorus, OperaDelaware, and Microsoft to provide unique summer programs.
"I'm awe struck by the high school students who came together to make this happen. Their efforts show just how much one person, one institution, one community can make a difference" said Summer Learning Collaborative President and Executive Director Catherine Lindroth. "I'm so grateful to have had the opportunity to work closely with the students and administration at these schools. Their passion and drive for service is humbling, and collectively we will make an enormous impact on low-income youth this summer."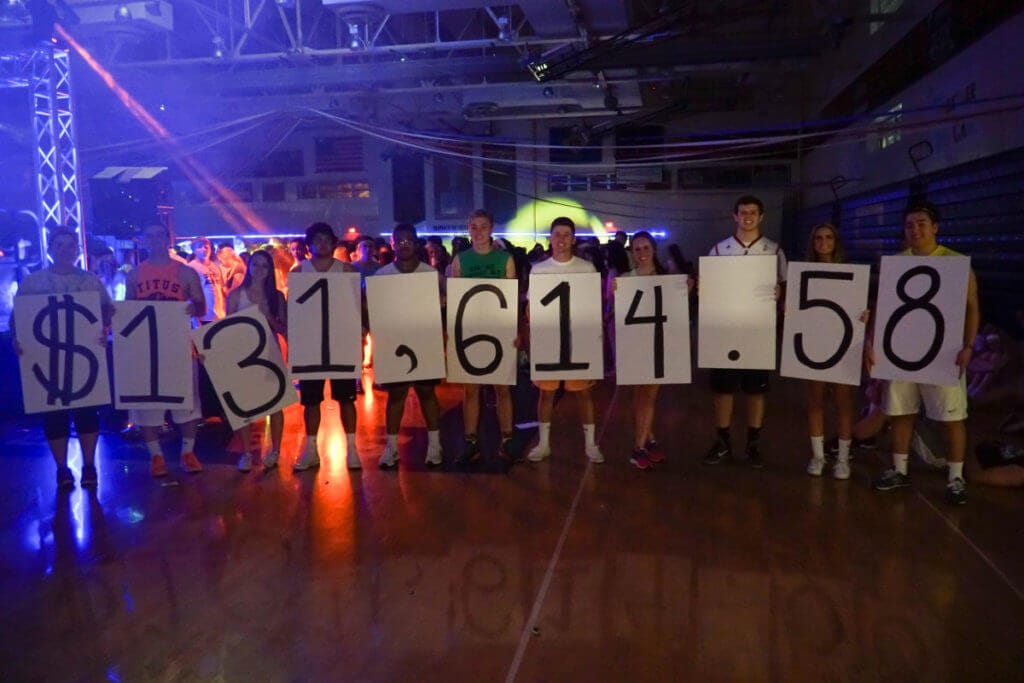 Students at SALSTHON celebrate raising over $130,000 for the Summer Learning Collaborative