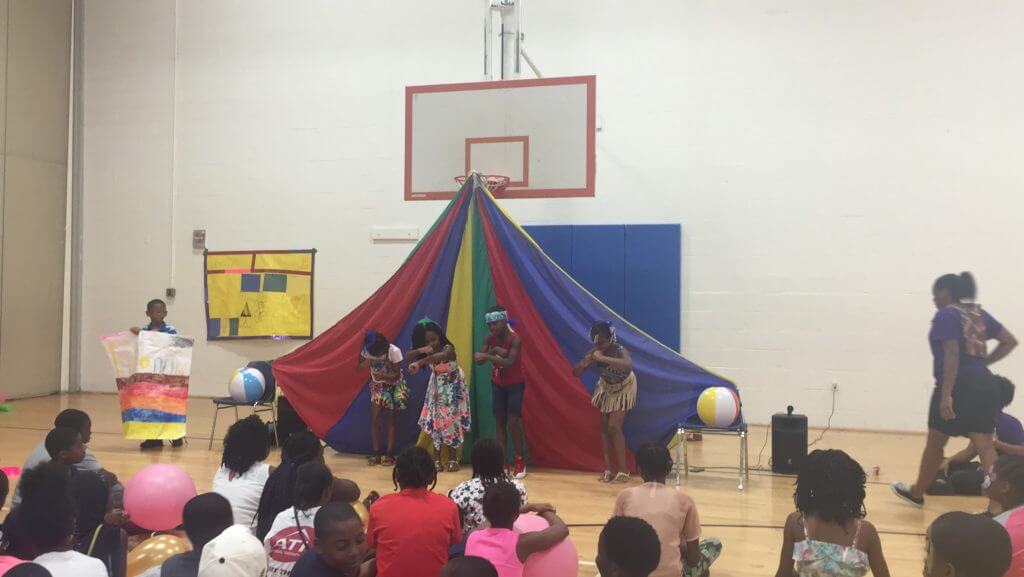 When a child stays at camp longer to work on a project, he is engaged in the project. And when a child tells her parent excitedly about the activities at camp, she is having a memorable experience. And when these children plan, develop, and execute a product, they are learning life skills.
These elements are what sets an academic curriculum that instructs apart from an academic curriculum that inspires, excites, and engages. SLC's Circus curriculum truly encapsulates all of these goals. Last week, "Circus" was implemented at the YMCA on Walnut Street and Shortlidge Academy, and it was incredible to hear how the experience impacted their communities.
About 80% of the campers had never been to a circus, so, for many, this was a completely new experience. Children were grouped into teams and given ownership over what they wanted to perform, how they wanted to perform, and how they wanted to structure their practices. The result was a free-form thinking space that gave our campers the opportunity to be innovative – they created blueprints of how to decorate the gym, pricing charts for the concession stand, and a script for the skits.
The campers worked on their projects throughout the week, and the theme culminated with a "Circus Day." The teams excitedly set their plans in motion. They decorated the gym, hung posters on the walls, blew up balloons and beach balls, and performed on a stage framed by a parachute doubled as a backdrop. The counselors rallied around student interest in the curriculum, jumping into circus activities with the kids. Campers enjoyed experiences of their own design: face-painting, concession stands, music, popcorn, games and prizes.
"This curriculum was excellent because it got the kids in front of crowds allowing them to perform something they got to work with all week," explained Shandy Perez, The Collaborative's Curriculum Director at Walnut Street YMCA. "They had the courage to say – I'm going to perform – I'm going to come up here and be the lion or the juggler or whatever I want to be."
One such performer, Brysheem, sang "See You Again" by Wiz Khalifa, electrifying the audience with his extraordinary talent. He captured all of us – the audience, counselors and campers alike- with his soulful, honest, and clear voice.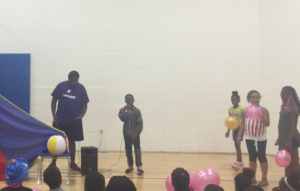 In this moment, the bigger picture of The Collaborative also pierced through:  this is what our eight months of work leading up to summer was all about.  Beyond Curriculum Directors and Instructional Coaches, Curriculum and supply distribution, this was about kids bursting with potential.  Brysheem was listened to and appreciated and applauded for something he was good at. This is a moment that many take for granted but that countless inner city communities never get to experience. This is change.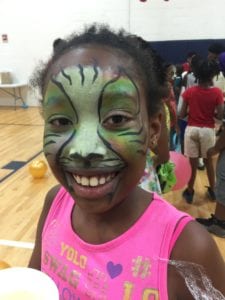 In the wise words of Wiz Khalifa (beautifully sang by Brysheem), we "had to switch it up, look at things different, see the bigger picture," and this is exactly what the Summer Collaborative has done through their nuanced approach to partnership with inner city community centers.  The kids at The YMCA and Shortlidge this week made a circus.  But we know they made much more than that – they were given the safe space to create, make mistakes, break down, and build up again – one of the most valuable tools in life.