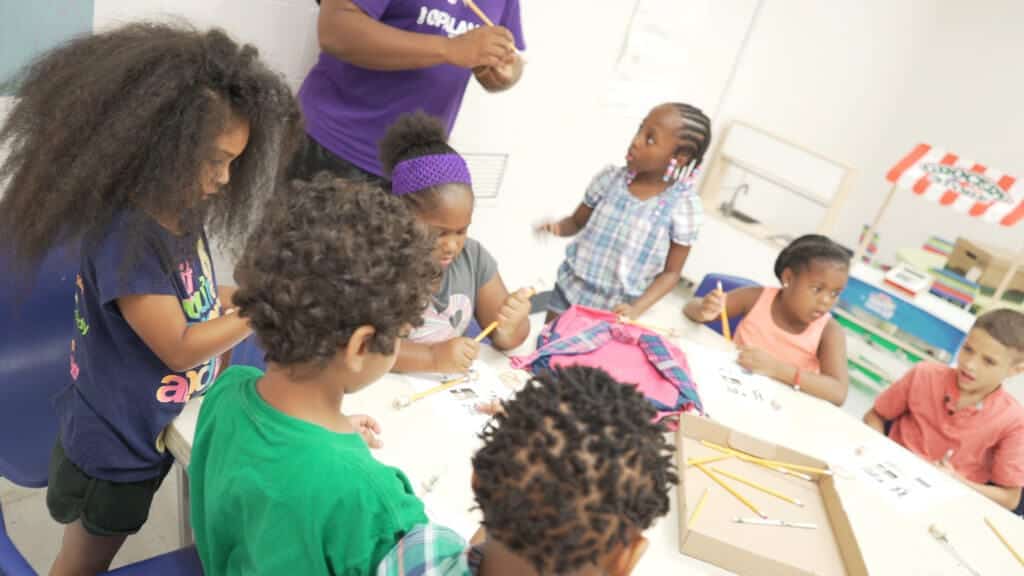 Each summer program holds 70-250 kids ready to get up, get moving, and do something. Combine this energy with a 21-Century learning approach geared to foster collaboration, critical thinking, and problem-solving, and you've got a space conducive to invention.
The curriculum "Inventor's Workshop" teaches kids the basics of simple and complex machines and how to construct them. Shandy, The Curriculum Director from the Walnut Street YMCA explains, "The curriculum not only expanded their vocabulary but also gave them a solid understanding of how these machines work and function."  This understanding is due to the learning approach that the material learned must be practiced in a hands-on manner.
"From the very beginning of the first lesson, the kids were engaged," explains Tracy Gamerman, the Instructional Coach at Fraim Boys and Girls Club, "Many of them had no previous knowledge of levers, pulleys, etc. so hands-on learning was the right way to challenge them. They were learning through engagement, and it really stuck with them."
One of the first activities was to put together miniature cars. The kids had to employ their problem-solving skills to fit together the various wheels and axles. They not only used their own new-found knowledge though – they also relied on each other. Throughout the activity the kids were constantly telling each other, "look what I did," and suggesting "oh maybe try this," which demonstrated they had faith in their abilities and we're proud of what they could accomplish.
The hands-on portion of the lesson demonstrated physical innovations, and as the week progressed, the kids also had the opportunity to explore mental innovations. They were asked to write about an invention of their own making. Without explicitly asking, the campers automatically thought out of the box and used their imaginations. This proved so successful that Kaityln Zant, the Instructional Coach at the Latin American Community Center, decided to synthesize the mental and physical. Her group was able to construct a life-size time machine that they had imagined – showing the true nature of invention.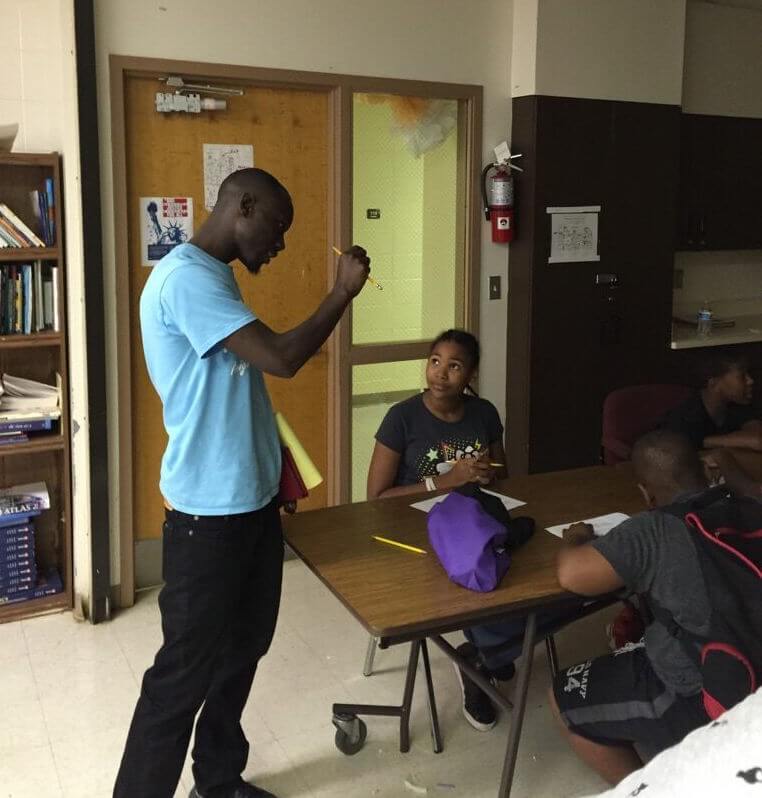 "The kids really were engaged in the inventors curriculum and liked the ability to be innovative," says Bain Manley, the Instructional Coach from West End Neighborhood House, "I worked with the older kids and when it came to actually building something, there was a pride they felt when what they built actually came together. They thrived on the challenge. I think these kids look for opportunities to have pride in something that is theirs. Even when the task seemed impossible, they still approached it with optimism and enthusiasm."
Over at Fraim Boys and Girls Club, they have morning "Glows & Grows" with all the campers in the gym. At the end of the Inventor's Workshop week on Friday morning, all the campers enthusiastically shouted out the SLC curriculum as the highlight of their week and talked about all the different machines they had made and how they work. Tracy says, "This was the moment when we knew it was more than about a successful curriculum or lesson – it's about inspiration and innovation – it's about lighting kids up about learning."