Summer Collab at Fraim

To an outsider, it may appear that I was just taking the Operations Specialist position to make my college resume standout; however, the Summer Learning Collaborative has convinced me that it's not about what you see on paper, it's about developing meaningful life experiences.
As I walked down South Union Street, I was not exactly sure what to expect, but pictured the new age of early childhood education ready to expand young minds and pave new paths for their futures. I found even more than that. I found the Clarence Fraim Boys and Girls Club of Delaware- a community of students, peers, and educators willing to take the time to educate themselves and their peers both in and out of the curriculum.
The staff at Fraim is comprised of college level counselors, seasoned veterans, a curriculum director from Cleveland, Instructional Coaches from around the city, a Boys and Girls Club Youth of the Year award recipient turned Operation Specialist, and yours truly – a guppy from the great state of New Jersey willing to give it a shot. We all "clicked" right away, and before long were cracking jokes, laughing, and enjoying our important work together
Prior to the Collaborative, students were going through the generic summer camp programs – a rousing game of foursquare here, the ever-exciting student free time there. This summer marks the first year that that the Collaborative has made its mark on the students of Fraim, and it's a year to remember.
From student-assembled pulleys to educational scavenger hunts, the innovative curriculum has created an a riveting, educational, and entertaining experience that both thrives in the memory of the kids and the counselors that teach it. Kady, the Curriculum Director at Fraim said, "Definitely Week one was a little difficult because inserting structure into summer will naturally make kids feel skeptical but the more they got to touch and build and feel, they quickly became excited."
Soon, I could hear the children talking about the activities in the hallways. They were working together, discussing the material, and thinking outside of the box. These children are now spending their time with purpose and joy. This is the first step in the goal of changing the way people see the potential in inner city kids.
By harnessing the capacity of the human spirit, these children are beginning to believe in themselves, and who better to convince the world of their potential than themselves?  
Just as I've seen this progress every day with our campers, it has been extraordinary to see this in myself: This summer, The Collaborative allowed me personally to connect with people that I would never really find in my social circle. Whether it's Kady Taylor and Brittany Jeter, both teachers from Kuumba Academy Charter school and my Curriculum Director and Instructional Coach respectively, Harry Hundermark, another Instructional Coach whose wicked tattoos and smooth jazz tell his story within one day of meeting him, or even Justin Coleman, a very energetic 1st grader who can only be explained as a "busy-body," the Collaborative brings so many people together, as the name suggests.
Coming from the New Jersey public school system, I really did not know what to expect of Delaware. Having experienced many vibrant personalities, I can conclude that those who care about their students' education make a difference that no amount of data, statistics, or reports can show. The teachers here are filling their students with confidence, character, and knowledge, which allows them to progress both as a person and as a student.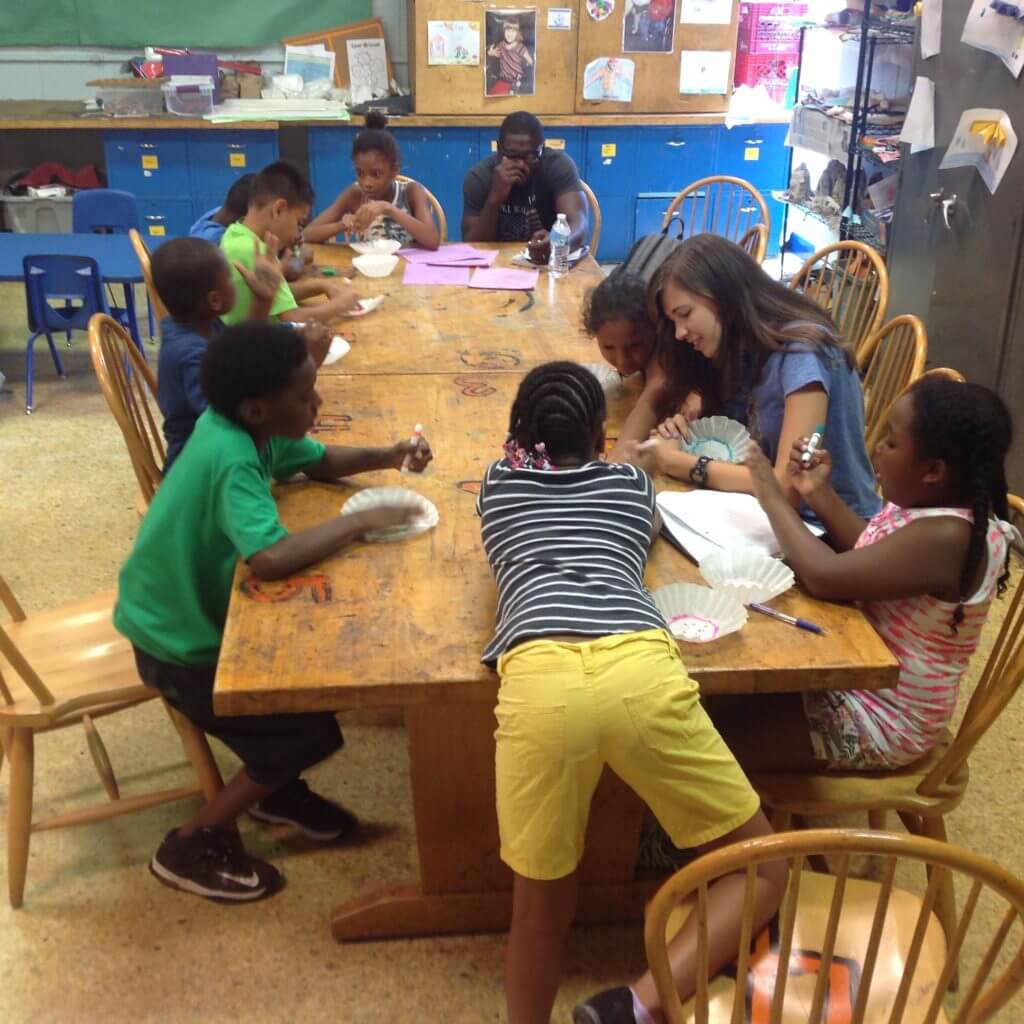 The impact of the Collaborative affects not only the campers, but also the participants. While Room Specialist Andrea is improving her skills as a teacher, campers Justin and David are off doing collab curriculum. They are having a blast creating their dens for their beluga whales, all the while learning what a beluga whale is, where it lives, and what it eats. In the background, Tracy is observing Andrea and her co-counselor Wanda and gaining important insights. These insights will be used later to improve the skills of Justin, David, Andrea, Wanda, Tracy, and even back to me where I write it up in my reports to get back to the Collaborative. We all grow together, very much in the spirit of collaboration.
I'm going to insert a famous movie reference that will sum up the effect of the Summer Learning Collaborative on the Clarence Fraim Boys and Girls Club. Picture the Lion King, Rafiki represents the leaders of the Collaborative, while Simba is all the goodness that curriculum culminates to be. Now no one is killed and there is no evil brother in this version, but once Simba grows up, as the the Collaborative does with Fraim, the effects will become even more meaningful in future years. Those cheetah cubs that are our K-1st group will become full grown knowledge hunters. While our aptly named 'Green Machine', made up of 2nd-3rd graders, will function with efficiency not even known to them.
To really understand the effect of the Collaborative, I need to personalize what 'SLC' means in terms of Fraim. Sustainable, Lively Community. In short, the culmination of innovation, initiative, and care between the Summer Learning Collaborative and the Clarence Fraim Boys and Girls Club has created an alliance that will continue on for years to come.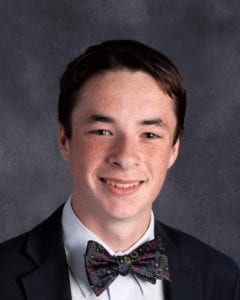 By Nick Piro
More about Nick
Nick Piro is a rising senior at Salesianum School. This summer he is an Operations Specialist for the Summer Learning Collaborative at Fraim Boys and Girls Camp. His role is to order and assembly develop and execute a system for supply distribution and collection. He also distributes, collects and inputs data related to lesson execution and success.