For the past few weeks, I have spent my days working with Julia Li, the Curriculum Coordinator at West End Neighborhood House. In this article, I took a look back at how my relationship with her has developed.
Hour 1:
Weeks before camp at West End had begun, we communicated via email religiously. It was instantly that I realized how much of a spunky go-getter Julia is. We have utilized every ounce of her spirit to our advantage.
Hour 75 (approximately):
Julia's role as Curriculum Coordinator (CC), includes two things: 1) the obvious, to create and to coordinate the curriculum and 2) to coach the Instructional Coaches (IC's) while they supervise the counselors on the curriculum. Due to our more than capable team (shout out to Kelly and Andrue), who have mastered the art of "instructional coaching"—aka overseeing all aspects of teacher responsibility, and ensuring the engagement of all campers—Julia is even spending time assisting leadership at West End in anyway possible. She welcomes any challenge, and so when she is given the task her results are stellar. Still, Julia's job encompasses more than that. She is the one who "puts out fires." Her experience, respect, and reliability gives comfort to everyone (from campers to staff), to stand on their own two legs.
Hour 284 (probably):
I wanted to do my best in showing the true light of Julia, and so I did the one thing I do best: I hounded Julia with quintessential questions of who she "really" is and why she "really " is; and I should have known that she would never disappoint.
Hour 328 (or so):
It just so happens in a parallel to my life, Julia immigrated to the United States with her family at the age of 9. Her parents believed education was equal to success, no if, ands or maybes about it! Brought up in the suburbs of Wilmington, through the Brandywine School District, Julia considers herself very much a local. She became aware of the misconceptions of inner-city schools, children and communities and directed her passion to bridging the gap between the divided city.
Hour 343 (Where do we go from here?) This is how the Summer Collaborative will play out and with many dedicated and determined people just like Julia!:
Outreach!!! What better way for change than to serve the community?
Dismantling institutionalized biases of inner-city functionality.
Communal involvement—breaking the divide of wealthy and low-income neighborhoods/families.
This is Julia Li.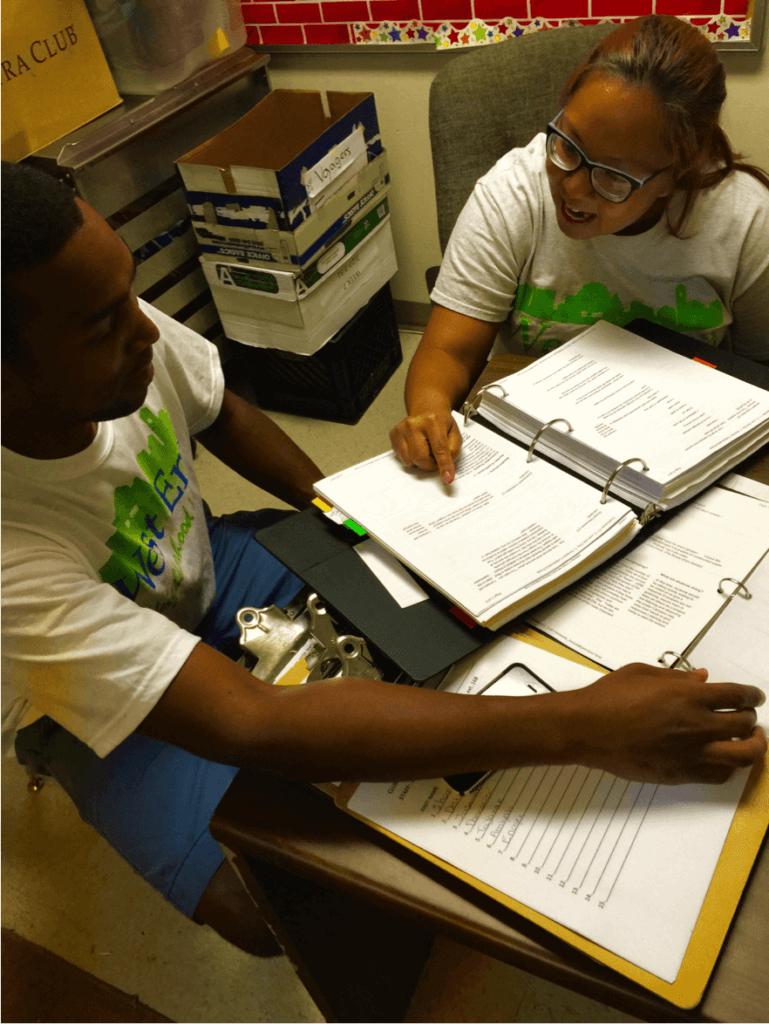 What? No, they did not pose for this! Julia (CC), and Andrue (IC), review lesson plans for the week ahead.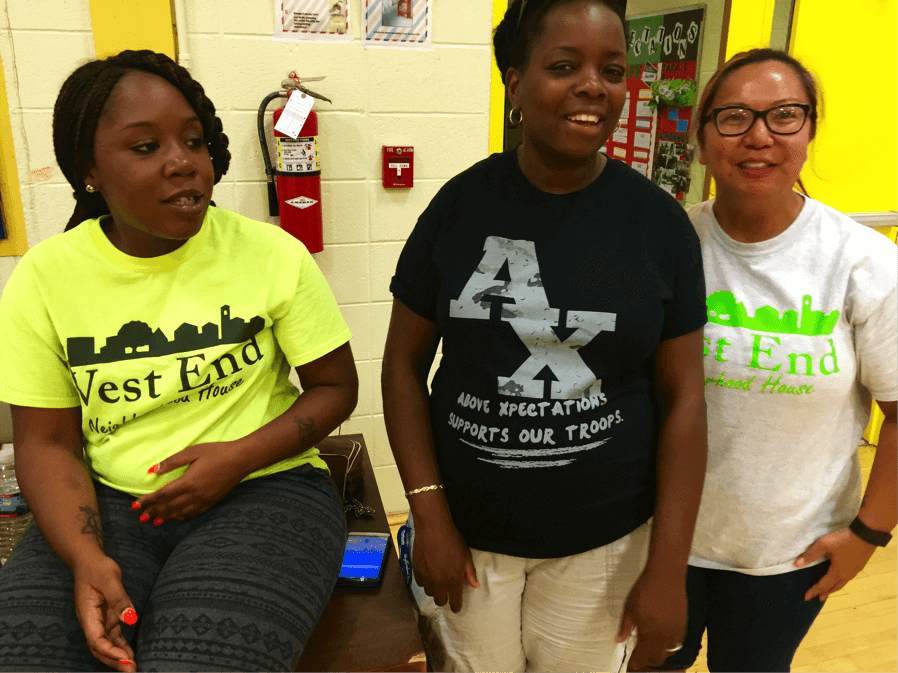 Who doesn't love a great candid? Our leadership representative, Tara Wiggins (middle), and counselor Jasmine Bodson (left), share the spotlight with Julia.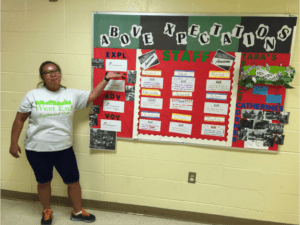 No, our "Xpectations" isn't missing an E, that's the way we like it. Julia showing off her "Wall of Fame" creation in association with "Tara's Terrace" and "Catherine's Corner."