During the school year, Anna Manthey is a teacher at Urban Promise in Wilmington, where she teaches 3rd and 4th graders. She will be starting her fifth year as a teacher in the fall, but her job doesn't stop when summer roles around. After a Teach for America Corps member first introduced Anna Manthey to the Summer Learning Collaborative, she decided to take on the role of Instructional Coach at the Boys and Girls Club this summer.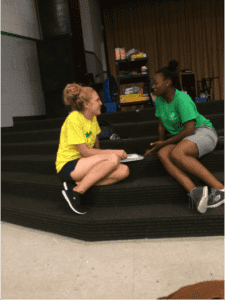 On a day to day basis, Manthey is a coach and mentor for counselors, where she "supports them in strengthening their teaching skills and helps them feel more confident in their role." On an average day, you can find Manthey modeling different coaching strategies for the counselors of Boys and Girls Club. One of the biggest challenges of her role? Unlike teaching, she is coaching counselors who are her peers – not younger students – which can sometimes present itself as a difficulty.
Ultimately, however, one of the most rewarding parts of her job is working with her team of counselors. "The staff really cares about the kids, and they are passionate about making a difference in these kid's lives," Manthey described. She cited some of the best parts of her job as seeing her campers use the anger management strategies that her team has taught them.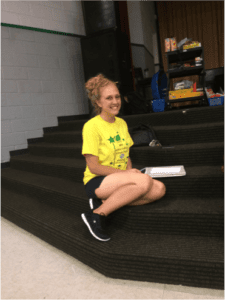 Manthey believes in the importance of spreading the word about the Summer Collaborative because it is essential that new people are brought onto the project each year so that it can strengthen and grow. With the dedication of people like Manthey, we know the Collab has a bright future ahead.