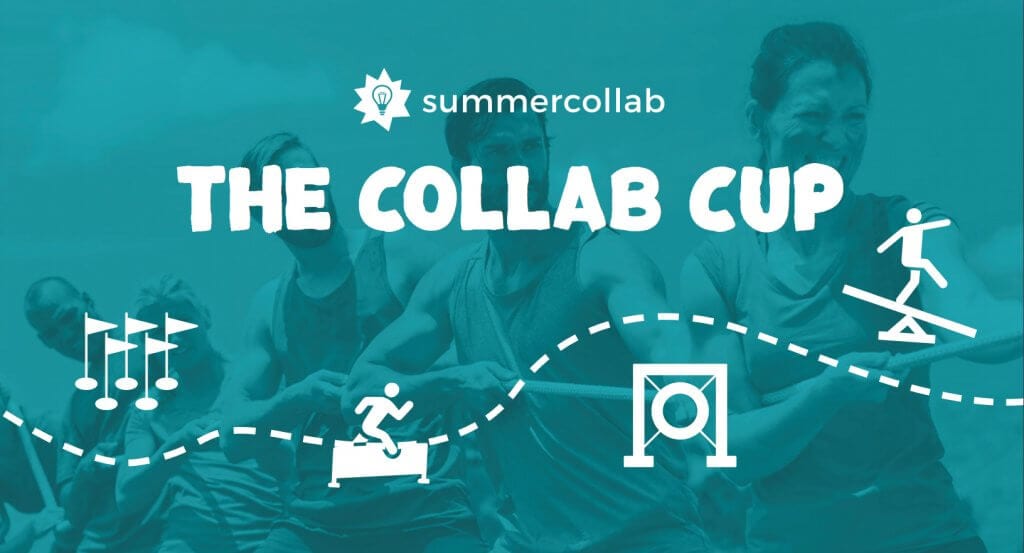 Join us.
Join us on August 8th to compete with corporate and college bound teams, putting your mind and body to the test. Teams of up to eight participants will run, jump, squirm, pull, teeter, and score their way to greatness, by facing challenges designed by The Fun Dept, Delaware Sports League, Outward Bound, Escape Room, the SummerCollab, and more!!
Be Great.
So you want to lead a team to greatness? Just register below, recruit your friends, and help raise funds for the kids who need it most! Recruit between five and seven friends to join your team and compete in an obstacle course of Herculean proportions, followed by a night of entertainment headlined by a Happy Hour, Live Music, and Local Food Trucks!
Do good.
Your labors will of course not be in vain: top teams will win incredible prizes, with the top overall team taking home the coveted Collab Cup. All funds raised will #MakeSummerSmarter and support the education of over 2300 low-income youth through extraordinary summer learning experiences.
Logistics.
Date: Tuesday, August 7
Registration: 3:30 PM – 4:00 PM
Competition Launch Time: 4:00 PM
Competition End Time: 6:00 PM
Award Ceremony, Live Music, and Happy Hour: 6:15 PM
Location: The Plaza and Atrium at The Hercules Building 1313 N Market St.
If you would like to take part in the Collab Cup, please fill in the Event Registration form below and you will be automatically registered. Please note that the captain of your team must sign up first and create a team name before team members may begin registration. Every person on your team must register individually; be sure to select the team you are a part of as part of the registration process! If you do not have a team yet, select "no team" in the drop-down menu below and you will be added to an existing team. Registration must be completed by August 3th.
ICAR_OBUSA_Risk.Liability Release, One Day #1F